The WEEE EU Directive: Distribution and disposal of electrical appliances in the EU and Europe
No matter whether it is a television, refrigerator or microwave: electrical waste is currently one of the fastest growing waste streams within the EU, which is why the proper, i.e. legally compliant and environmentally friendly, disposal of electrical waste has become a key challenge for European waste management. After all, the production and disposal of electrical and electronic equipment is not only associated with an enormous consumption of resources but also leads to considerable environmental pollution.
WEEE Europe – fundamentals and international framework conditions
The WEEE Directive (WEEE = Waste Electrical and Electronic Equipment) is intended to ensure the proper disposal of waste electrical and electronic equipment within the EU. The following international framework conditions must be implemented in each Member State through individual national solutions:
Cost assumption by the manufacturer
The costs of financing collection and recovery systems are borne by the manufacturers and distributors of electrical/electronic equipment.
The return of waste appliances is therefore free of charge for end consumers (B2C).
In Germany, manufacturers, as defined by ElektroG, provide insolvency-proof guarantees for the take-back and disposal of the products distributed by them
Registration obligation
All electrical equipment placed on the market must be registered in the respective EU country (compulsory registration); a directory of registered manufacturers must be established in all Member States.
The Member States are also obliged to continuously record the number of products placed on the market (annual reporting).
Registered devices must be labelled accordingly (labelling obligation).
In general, only public utilities, manufacturers and authorised representatives are entitled to collect electrical equipment and electrical waste: the non-profit or commercial collection (e.g. by scrap dealers) of hazardous waste, which, as a rule, also includes waste electrical and electronic equipment, is prohibited.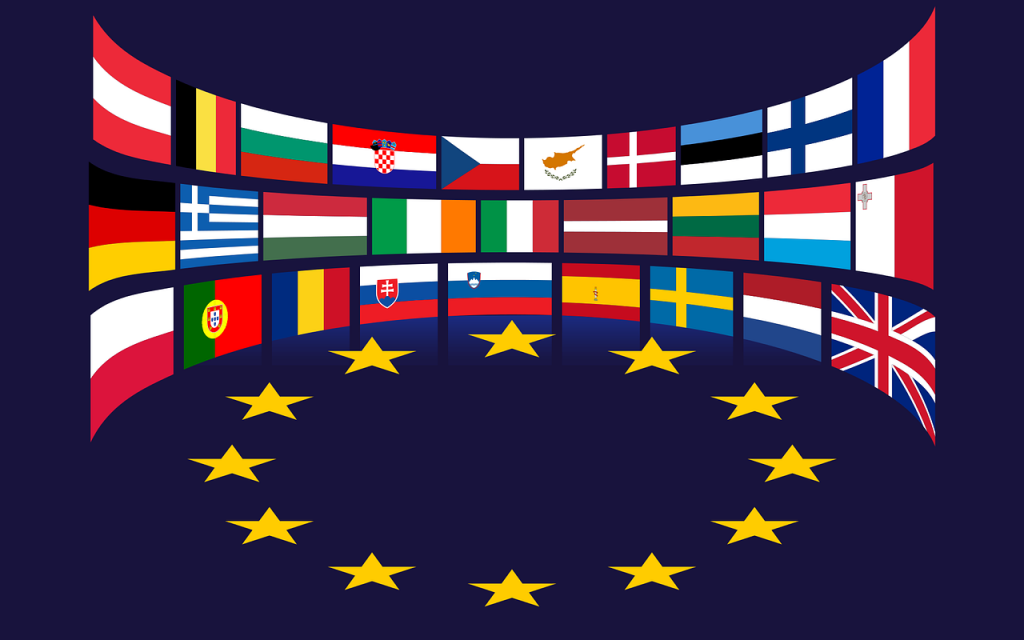 The WEEE Directive sets EU-wide standards for the treatment of electrical and electronic equipment.
European law, national laws
As there is no EU-wide central registration body to date, there are quotas for the distribution and disposal of waste electrical and electronic equipment, which are used to calculate the quantities recycled and recovered. Depending on the type of equipment, these are between 50% and 80%. If you want to sell your products in several EU countries, you must therefore register your equipment individually in each country in order to comply with local manufacturer obligations! Otherwise, you could face high fines.
Problems and challenges
As every country in Europe or the EU has its own WEEE legislation, this heterogeneity can cause various problems in other EU countries. Even though the WEEE Directive forms a basic legal framework for the handling of (waste) electrical/electronic appliances, the differences between the individual Member States are sometimes enormous. This is true, for example, when it comes to the classification of electrical appliances into the various product categories. There are also often linguistic problems. This is because WEEE legislation is often only available in the national language of the respective Member State. Each Member State must also ensure that manufacturers who are represented in their own country designate authorised representatives in the other Member States before they distribute electrical or electronic equipment there.
Different countries, different customs – WEEE implementation in other European countries
While the implementation of the WEEE Directive in Germany is regulated by the German Electrical and Electronic Equipment Act (ElektroG), other national laws apply in other EU countries. We will show you below what you need to consider when exporting to other EU countries.
Austria
Anyone wishing to place electrical/electronic articles on the Austrian market is subject to what is called the 'Ordinance on Waste Avoidance, Collection and Treatment of Waste Electrical and Electronic Equipment' (EAG-VO), which is very similar to the German ElektroG. Registration and application for the WEEE number are carried out here directly at the Austrian Environment Agency (Umweltbundesamt). However, the costs are significantly lower than in Germany.
Netherlands
In the Netherlands, the distinction between commercially and privately used electrical and electronic equipment is crucial for subsequent disposal and recycling. Here, the retailer is responsible for taking back electrical and electronic waste from households (B2C). B2B equipment, on the other hand, must be returned directly to the product manufacturer.
The classification into B2C and B2B appliances is based on a number of simple criteria, such as the weight or size of the appliance.
Denmark
Unlike in other countries, local authorities are responsible for taking back electronic waste here. This regulation applies to both private households (B2C) and commercial electrical and electronic equipment (B2B). The waste equipment is collected from either
A collection point provided by the respective municipality
From the end consumer by the municipality itself (or a company commissioned by the municipality)
United Kingdom
Compared to other EU countries, it has taken a relatively long time to implement the WEEE Directive into British law. According to the Waste Electrical and Electronic Equipment Regulations, every manufacturer and distributor of electrical and electronic equipment has been required since 2006 to join one of the 40 producer compliance schemes (PCS), which then assume all of the tasks and obligations arising from the WEEE Directive. These include:
Financing of all collection, treatment and devaluation costs
Disposal and recycling of waste electrical equipment
Registration and annual reporting of quantities
In addition, retailers in the United Kingdom are subject to the 'in-store take-back obligation': when selling a new product, they are all obliged to take back a waste electrical/electronic appliance from the same category free of charge – unless they have previously paid a fee to the retailer take-back system.
Regulations in non-EU countries
There are currently also legal regulations and framework conditions in many non-EU countries that are very similar to the WEEE Directive, e.g. in Switzerland, Norway and Liechtenstein. In Switzerland, for example, this is regulated by the 'Ordinance on the Return, Take-Back and Disposal of Electrical and Electronic Equipment' (VREG). In Norway, the directive is implemented in the Waste Recycling and Treatment Regulations (Waste Regulations) ('Forskrift om gjenvinning og behandling av avfall (avfallsforskriften)').
Further information on national implementations of the WEEE Directive can also be found in our BLOG!
Deutsche Recycling – your specialist for WEEE legislation
Deutsche Recycling helps you to fulfil your obligations as a manufacturer and exporter under the WEEE Directive and to meet all country-specific requirements, whether within Germany, the EU or worldwide. Find out more now!