The German electrical equipment law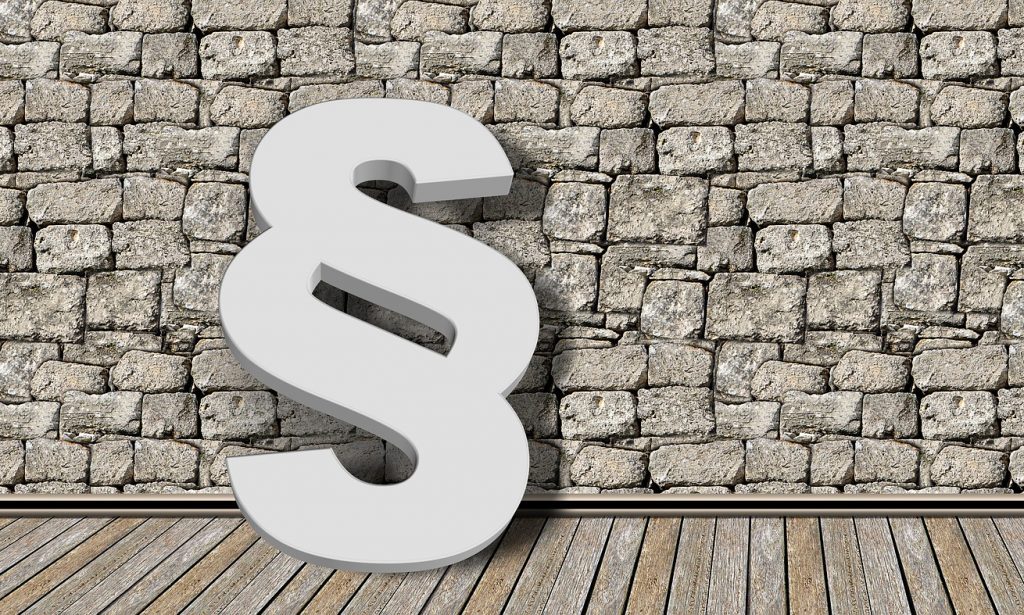 The electrical equipment law regulates the placing of products on the market, the disposal and the recycling of electrical and electronic equipment. The electrical equipment law also controls which devices have to be registered and labeled appropriately (for example the logo of the crossed out garbage bin).
But what defines an electronic or electrical device? The answer is simple. An electronic device is a device that requires electricity or an electrical field for it to function.
It is compulsory for producers, sellers and distributors (selling directly to customers), to be registered. Should devices be sold without a registration or even with a faulty registration (knowingly or unknowingly), will be considered law infringement. Therefore, all obligations and risks are subject to competitive law (followed by disciplinary warnings). According to the law, liable is anyone that commercially…
…produces and sells products with his/her own brand name in Germany.
…re-sells electronic and electrical products from other brands (by conjoining the products, thus making a new product) and selling these in his/her own brand name.
…imports electronic and electrical equipment in Germany and places it on the market.
What are the consequences of not licensing products?
Violations of a mandatory registration and not part taking in take-back systems for electronic and electrical equipment is considered to be a law offence, which can be punished with 6-figure fines. The obligated parties mentioned above receive a 8 digit WEEE-Number, once the registration is through. This number must be communicated in your official correspondences, just as a VAT-ID.
Additionally, all registered parties are openly visible to the public via the registry. This leads to a transparent market for third parties, resulting in future risks and liabilities. Producers, sellers and distributors can therefore see if you are not registered properly or even if you are registered at all, subsequently creating a self-regulating market.
How can producers abide by their legal duties?
Every responsible producer, seller or direct importer has to be registered on the site of the Stiftung-EAR before the products are to be sold. Furthermore, the simple offering of products without any intent to sell, is already considered an offence (without the WEEE-number). The registration process is time expensive. Frankly speaking, producers must follow the following 3 steps.
Registration of all brands and device types, based on how many products you expect to sell within one year. Once the registration is approved and received, monthly quantities sold must be submitted as well as the accumulated amount sold at the end of the year.
Depositing an insolvency guarantee, which the Stiftung-EAR can command. The amount of the deposit is dependent on the amount you plan to sell.
Guarantee of a nationwide disposing of containers for electrical equipment by transporting these to a recycling depot. Producers will be instructed to manage the pick-up and manage the logistics of disposing these containers within 96 hours in throughout Germany.
We the Deutsche Recycling Service GmbH have established and fine-tuned a WEEE-Full-Service offer, in order to fulfill your duties fast and cost efficient. Due to our partner network, comprised of certified administrators and logistics experts, we professionally fulfill your legal duties in accordance to the German electronic law. All you have to do is give us your monthly sales volumes once a month (via Email) and we will take care of the rest.
The services of the Deutsche Recycling in short
The Deutsche Recycling is your specialist for licensing solutions in Europe and Internationally. We ensure that you abide to all environmental legislations and laws in regards to packaging, electronic devices and batteries.
Individual consulting
Analysis and strategy
Licensing-Full-Service,
All administrative processes
Registration
Correspondence
Contract management
Sales reporting
Invoice reporting
The Deutsche Recycling…
Is independent from corporations, systems, disposal contractors and branches.
Implements licensing solutions (Europe and worldwide) and executes these to perfection.
Makes way for transparency with regards to your obligations and regulations
Knows what regulations are current in each country and have to be fulfilled.
Reduces your risks in acting legally
Offers maximum cost efficiency.